Displacement Analysis
In engineering stress and displacement analysis, the materials which are used for construction or production may go under deformation that is related to stress and strain produced. Our skilled employees had high-level experience in engineering, Product designing, analysis.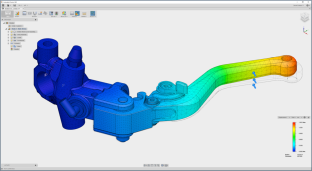 VB Engineering provides and perform stress analysis and displacement analysis by using various design software's to rectify the problems like, what is the type of material you are using? Is it good for your construction, manufacturing products, cost analysis for the material and many more services successfully providing to our clients for their relaxation and they're satisfactory.
Our skilled forensic engineers from the fields of mechanical and electrical have a lot of core experience and knowledge from industries and done various projects on pipe stress analysis and displacement analysis by using our design softwares.